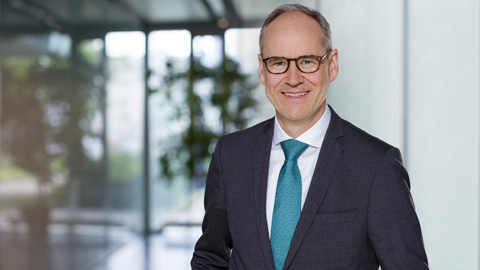 Dr. Ulf Junge
Partner
Phone +49 40 35610-0 | junge[at]krohnlegal.de |
Ulf Junge has been active in the areas of international business law, particularly commercial law, company law and M&A, since 2001. He advises both local and international clients in several industry sectors, including chemicals, fertilizers, pharmaceuticals (in particular generics), food and crop protection products.
Ulf Junge represents clients in commercial litigation and arbitration cases. With the support of a comprehensive network of foreign law firms, he also manages legal disputes as well as commercial and corporate matters abroad, particularly in connection with the establishment of joint ventures and cooperation agreements with international partners.
Ulf Junge has considerable experience in the areas of company formation, mergers and acquisitions, corporate restructuring and shareholder disputes. In the area of commercial law he has extensive knowledge in drafting and negotiating sales, distribution, development, manufacturing as well as license and marketing contracts.
In the ranking of renowned German lawyers that is determined by the US publisher Best Lawyers exclusively for the German business newspaper Handelsblatt Ulf Junge is regarded as one of "Germany's Best Lawyers 2021" in the area of corporate law.
Education
Ausbildung zum Außenhandelskaufmann
Universitäten Hamburg und Buenos Aires
Referendariat beim OLG Hamburg
Promotion an der Universität Hamburg
Fachanwalt für Handels- und Gesellschaftsrecht
Publications
Staatshaftung in Argentinien, Tübingen 2002
Memberships